The MENU
Our menu is an innovative and unapologetic fusion of Caribbean and American dishes. We honor the traditional cooking of our grandmothers and the multi-cultural spirit of the Caribbean. Stop in for a handmade empanada cooked to order and pair it with our freshly squeezed pineapple ginger mocktail or try one of these neighborhood favorites:
Jerk Chicken, Herbed Salmon Bites, Oxtail, and Grassfed Burger and Pesto Herbed Fries.
THE RESTAURANT
Step into our first brick and mortar opened in 2021.  An urban food oasis inspired by gardens and graffiti. The restaurant, located in the Codman Square neighborhood of Dorchester, has two outdoor patios and limited seating inside.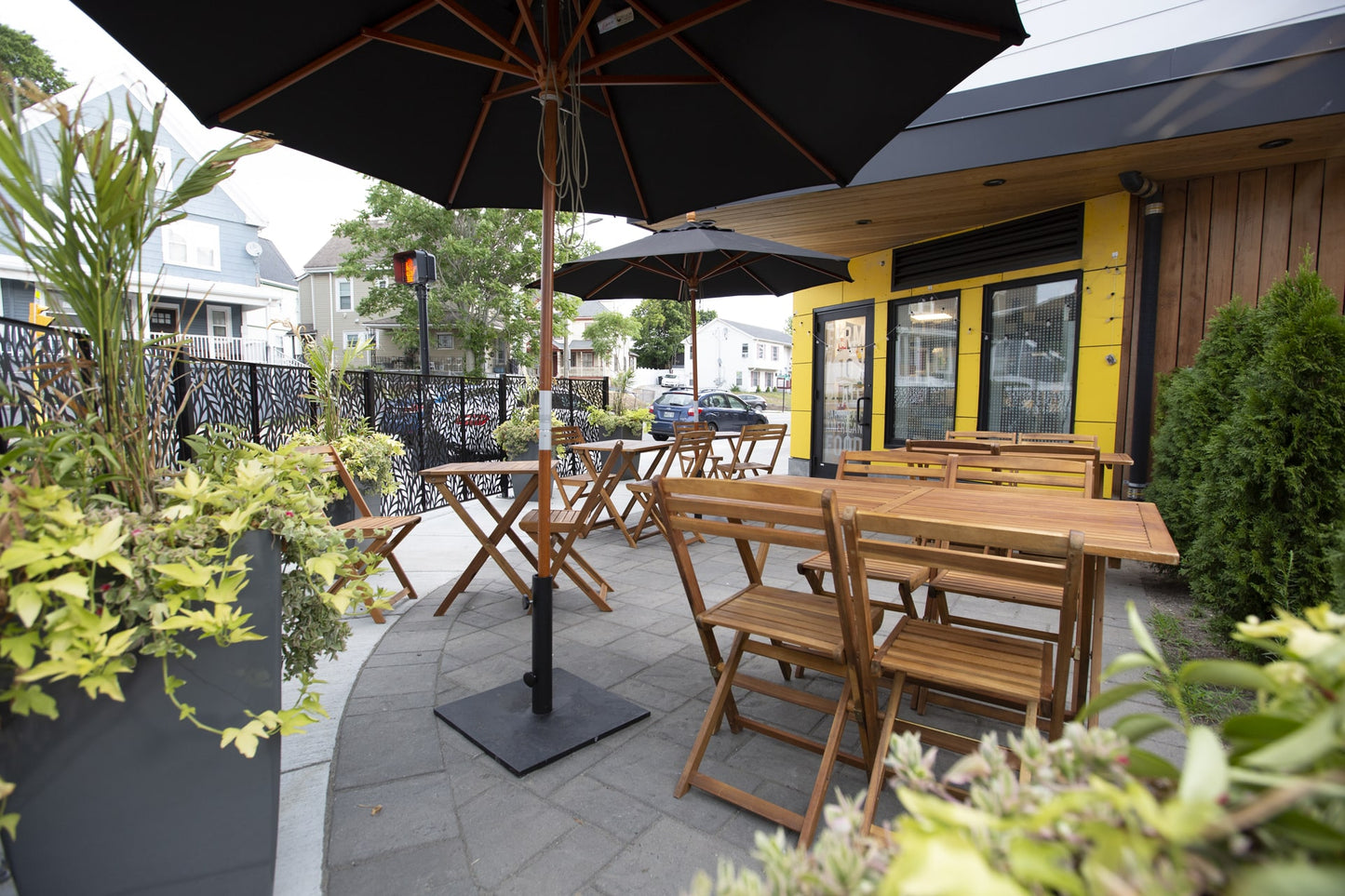 LOCATION & HOuRS
Location: 185 Talbot Ave, Dorchester MA 02124
Hours: Tuesday to Saturday, 11:00 AM to 8:00 PM
Restaurant: (617) 362-8995
Frequently Asked Questions
Where is the restaurant located?

The restaurant is located on Talbot Ave between Washington St and Blue Hill Ave. Because it's a new building, it's not yet visible on google maps. For detailed directions click here.
Is there parking at the restaurant?

Yes, there is street parking available.
Do you offer delivery?

Yes, we offer delivery through Toast, Ubereats, Grubhub and Doordash.